Auction Links
Top Bidders
ss883a5c1

$3,245

powellfamily

$1,465

lp85693ae

$1,205

klc3bc9b3

$860

kqa75de72

$686

GriffinAtchley

$585

WonderMomma

$468

JettMom

$335

lp80b6df8

$300

sfc0a84b6

$285
SPEAKEASY The Roaring River Gala is October 25th, 2019!
Starting on October 19, 2019, River Montessori Foundation will be auctioning off a number of fun and unique items to bid on to raise money for our organization - and the more items we have the more money we can raise, so we're asking for your help.

Show your support by clicking on the "Donate Items" button to contribute to our catalog.

Give a little and get a lot in return.
Whether you have 1 item or 100 to contribute, your participation is an invaluable part of our fundraising efforts. By donating an item or service directly online, you'll be helping to raise money for our organization, and you'll receive a mention on our site that can link back to your own web page.
Live Event Details
Fri Oct 25, 2019
6PM - 10PM PDT
Griffo Distillery
1320 Scott St, Suite A. Petaluma, CA 94954
Add to My Calendar
Get Directions
The 2019 edition of RMF's annual FALL gala is "SPEAKEASY ~ Roaring River Gala". The Gala is the biggest fundraiser of the year, and the most fun party we have! This incredible evening will feature festive food, drinks, and more -- as well as live and online auction items -- as we both celebrate our school community and raise critical funds to support the wonderful River Montessori Charter School.

The event is open not only to school staff, board, and parents, but also to extended family, alumni families, prospective parents, and any others who would like to have a great time while supporting our school. Please share this link with others (click refer a friend) so they can participate in our school's success -- and score some great donated items.
Attire: If you're up for it, wear your best SPEAKEASY, Roaring 20's style outfit. Think vintage, fringe, pearls, lace, fedoras, sequin headbands, and more! We will also have a few dress up items available that you can purchase when you arrive at the event.
ONLINE Auction is OPEN!!
Please share in FB and emails with family and friends. They can bid on the great items listed. We even ship some items. No wine or food stuff.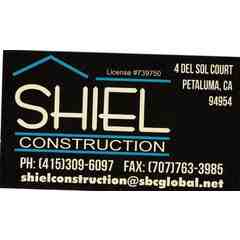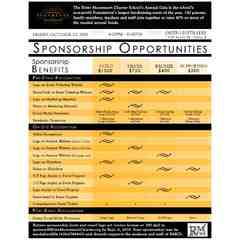 RMF Gala Sponsors Perks