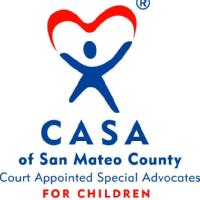 12th Annual CASA of San Mateo County Auxiliary Garden Party
Every child deserves and needs someone who cares! Through no fault of their own, nearly 1,000 children in San Mateo County enter the foster care system every year. CASA's mission is to ensure that all abused and neglected children under the protection of the court have a consistent and caring adult who can speak on their behalf and help them reach their full potential. The child welfare system can be complicated and youth need all the support and guidance they can get. On average, a CASA volunteer dedicates about 10.5 hours a month to their foster child and is required to commit to the program for at least 18 months.
It costs $2,500 a year to train and support a CASA volunteer who will work with foster children in our county. During the last fiscal year, we served 100 children and youth, but with your help, we will increase our reach in 2019! For more information, please visit: http:///www.CASAofSanMateo.org.
The Online Auction is open to everyone! This year's packages will center around experiences you will want to share with that special someone, family member, co-worker or just treat yourself. No hassles...just sit back, relax, and enjoy shopping in the privacy of your home!
The 2019 Auction Categories include: Dining, Sports, Golf Outings, Gourmet Events (Wine, Beer and Cooking) and Travel.
Your Bid can fund another CASA Volunteer!
Now is your chance to not only grab some great experiences, but to do it knowing you are helping support the mission of
CASA of San Mateo County
Please forward this online auction to your friends, family and colleagues today!