Featured Sponsor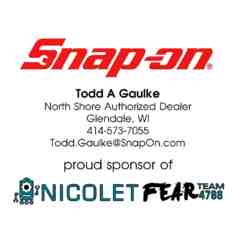 Snap-On, Todd A Gaulke, Nicolet Class of 1985
Auction Links
"Big Knight Out" is hosted by the Nicolet High School Foundation, to raise funds to enrich academic programming at Nicolet.
Online & mobile items will close on 11-8-19 at 8:00 PM. All gift certificates etc will be mailed to the winning bidders. Online bidding on Live event items will close on 11-7-19 at 8:00 PM. Bidding will continue on those items at our live event on bid sheets. (online bidders-if there are no further bids at the event-you will win the item-gift certificates etc will be mailed-physical items must be picked up-we will not be able to ship) THANKS FOR BIDDING!
Please check back daily, as new items will be added.
Live Event Details
Sat Nov 9, 2019
6PM - 9PM CST
Shully's Watermark
146 Green Bay Road, Thiensville, WI 53092
Add to My Calendar
Get Directions
Saturday, November 9, 2019
Enjoy cuisine from around the world in a stunning venue.
Auction, raffle, interactive stations.
Reservations are required. Cost is $75/person general admission.
Special price for staff and 1 guest - $35/person.