Auction Links
Top Bidders
run320

$702

rstalder

$616

ssww

$555

aa8fb2742

$340

scarface4

$293

pp5c15c57

$245

TopBidderNow

$236

judgesherpa

$231

jeremysbaker

$230

rs72ede77

$221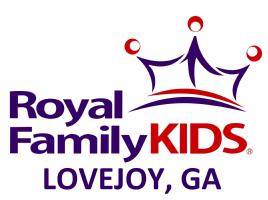 The Online Auction is Open! Our Live Event is coming soon.
The online portion of Royal Family Kids Camp 165 is now open. The auction will run from October 2, 2019 to October 16, 2019, with the live event taking place on October 19, 2019. Proceeds go to Royal Family Kids in order to send foster children to summer camp and provide around the year mentoring!. Auction items range from vacation getaways to donated items guaranteed to delight and surprise. So, tell your friends, family, community. Let the bidding begin!
Live Event Details
Live auction begins at noon. No tickets are required. Soup and sandwich lunch served with donations accepted.
Make Your Bid to Support Royal Family Kids Camp 165!
Now is your chance to not only get all the great items you want, but to do it knowing you are helping to provide year around mentoring and summer camp to children in foster care.