Featured Sponsors
Nordson
Donate Cash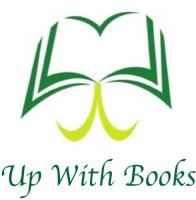 The Online Auction is Open!
Check back often as new items are added!
Just added:
Boston Bruins Autographed Hockey Puck
Trader Joe's
Foxwoods Resort & Casino
Tom Brady Autographed Football
Carl Yastrzemski Autographed Baseball
Tuukka Rask Autographed Hockey Puck
Cardi's Furniture
Dinner at Sorellina
Fiorella's Cucina
Harvard vs. Colgate Mens Hockey Tickets
Applebee's
Watch for items coming soon from:
Your True Nature
Wrap up your gifts with beautiful Innisbrook Gift Wrap available as a buy it now option - 2 huge rolls for $10. Located under the "other" category.
The Up With Books Auction is now open and will run until November 17, 2019. All proceeds help Up With Books to promote reading and literacy by providing new books to low-income children and families.
Auction items range from outdoor adventures to dining out - there is something for everyone!
So, tell your friends, family, community. Let the bidding begin!
Shipping costs are the responsibility of the winning bidder. There are no shipping costs for Gift Cards.
Local pick up or delivery may be arranged!
Make Your Bid to Support Up With Books!
Now is your chance to not only get all the great items you want, but to do it knowing you are helping support our organization and mission.
Up With Books' goal is to encourage and inspire a love of reading and establish lifelong learners. Through our Every Summer Has a Story reading program, we provide the tools to empower children to be successful in their reading journey. The reading program was created to give books to children most at risk for learning setback to have in their homes. This program provides each participant with a drawstring backpack filled with 5-8 books, coloring books, crayons, and other educational materials.
Up With Books recently implemented the Books From the Start program which distributes new books to new and expectant parents to bring awareness of the impact of early readiness and supply them with books to read to their children.
A huge thank you to Houghton Mifflin Harcourt, Hachette Book Group, and Candlewick Press for their generous book donations to our Every Summer Has a Story reading program!