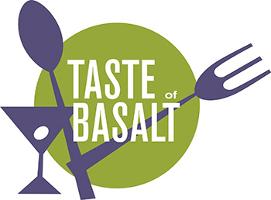 SOLD OUT!
IMPORTANT ANNOUNCEMENTS: We're a few days away from Basalt Education Foundation's biggest annual fundraiser, and we look forward to seeing you at the Roaring Fork Club!
Parking Info:
Due to limited designated parking spots at the Roaring Fork Club, guests must park in the Basalt Middle School parking lot, where mini-buses will shuttle guests continuously from the BMS front entrance to the Roaring Fork Club beginning at 5:45pm until the end of the event at 11pm. Please park in the BMS lot, and if that lot is full, use the Basalt Elementary School lot. Look for the Blue Lake Preschool shuttle buses to whisk you up to the Roaring Fork Club.
Alternatively, the Blue Lake Preschool shuttle buses will be stopping this year at the Basalt Park and Ride overflow lot (accross from Cathers Home). From here you may also pick up or be dropped off in closer proximity to the RFTA bus system.
When you are ready to leave the Roaring Fork Club, one of the continuously running shuttles should be on hand to return you to BMS (or the overflow lot), no matter when you are finished with the festivities -- though we hope you'll stay and dance until the very end!
If you are carpooling with others, you are encouraged to drop off your guests at the Roaring Fork Club, and then have your driver park at either designated location and shuttle up to the event.
If you have arranged for a driver who is not attending the event, you may certainly get dropped off at the front of the Roaring Fork Club, as well.
If you have any parking questions, please contact Taste of Basalt Committee Member Alyson Gish at agish@basaltedu.org.
Silent Auction:
All guests who registered at BiddingForGood to purchase event tickets are already registered with a credit card to bid on items at our LIVE SILENT AUCTION. If you are holding a ticket that was purchased by someone else (say, you are that ticket purchaser's date), you are not yet personally registered to bid on items at our event. In that case, we encourage you to register your own credit card at Bidding for Good now, so you can bid away Saturday night!
If you have any questions about registering to bid at our auction, please contact Silent Auction Chairperson Rachel Hahn, rhahn@basaltedu.org.
Thank you once again for supporting Basalt public schools!
Live Event Details
IMPORTANT: SEE PARKING DETAILS ABOVE!!!
WE PROUDLY ANNOUNCE THIS YEAR'S FOOD & BEVERAGE SPONSORS:
Aspen Cupcakes, Aspen Mini Donuts, Bonfire Coffee, Breakthru Beverage Group, CCs Café, Capitol Creek Restaurant & Brewery, d'Elissious Cake Studio of Aspen, Etenesh Ethiopian, European Caterers, Free Range Kitchen & Wine Bar, Fusion Catering, Grand Vin Colorado, Hacienda Jalisco, Heathers Savory Pies & Tapas Bar, Ho Palace, Idylwilde Brewing, Jimbo's Liquors, Landmark Cafe, Maverick Wine Company, Mezzaluna, Mod Thai, Odell Brewing Co, Orrison Distributing, Republic National Distributing Company, Roaring Fork Club, Southern Glazer's Wine & Spirits, Tall Fello Liqueurs, Tamale at the Woody Creek Station, Tempranillo, The Maxwell Company, The Tipsy Trout, The Whole Empanada, Western Distributing Company, Woody Creek Distillers, Zheng Asian Bistro
THANK YOU TO OUR 2019 EVENT SPONSORS!
T I T L E S P O N S O R
G O L D S P O N S O R S
S I L V E R S P O N S O R S
B R O N Z E S P O N S O R S
BLACK TIMBER DIRT WORKS - Josh & Jen Rupert
ELLEN FREEDMAN + AUDEN SCHENDLER
NEUROSPA - Proud Underwriter of Biodegradable Tableware