Donate Now
Top Bidders
LWC1

$451

ket1999

$320

asa0b01ac

$315

tcaudill

$279

dafd4fe7c

$273

hr3a07ea5

$175

Crazy1s

$172

jw6144744

$170

kb67abe40

$164

WriterPics16

$154
Our Click · Bid & Buy Local! Auction is Closed! Thank you for your participation!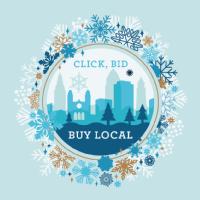 The 2019 Click · Bid & Buy Local! Auction is now closed. Thank you all for taking the time to point, click and bid in order to support the Lakewood Chamber of Commerce and economic development in our community. Congratulations to everyone who:
placed a winning bid

generously donated an item for auction

invited family, friends and community to make their bid to support our organization.
Did you miss out on one of our fantastic auction items-but still want to support our mission? Hit the DONATE NOW button and show us your love!
AND Remember to BUY LOCAL this holiday season!
Become a Sponsor
If you or your organization would like to become a sponsor please complete our simple form and we will contact you.