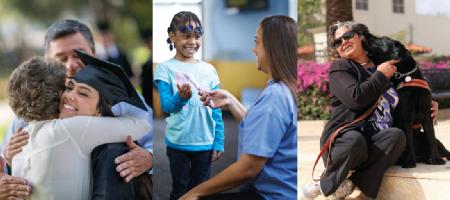 Welcome to Patterson Companies' Giving Week 2019 Raffle Auction! New items are added every day!
Thank you for participating Patterson Companies' first EVER Giving Week, November 11-15, 2019! We are pleased to have you join us as we focus on our company values and our responsibility to make our customers, our employees, and our neighborhoods a better place.
All proceeds from the raffle auction will benefit the Patterson Foundation, a non-profit organization created by Patterson employees. The Patterson Foundation's mission is to create better access to dental care and develop better living conditions using guide dog support here in MN and anywhere there is a Patterson presence.
http://pattersonfoundation.net/
Learn about all of the items available in the 2019 raffle auction. Here's how this works:
1. Browse all of the available items online or in person at the Corporate Office (located in the Corporate training room lobby).
2. Purchase raffle tickets at the Corporate Office during lunch (11am-1pm, November 11-14).
3. Drop your raffle tickets in container in front of the item. Are you really interested in a particular item? Put as many raffle tickets in that container as you'd like. No limit!
We will announce the raffle auction winners on Friday, November 15 at 2pm. Good luck!
Get your raffle tickets at lunchtime, Nov. 11-14!
$1/ticket
$10/11 tickets
Sign up for a payroll deduction donation to the Patterson Foundation for additional, free raffle tickets! http://pattersonfoundation.net/donate