Donate Cash
Auction Links
Top Bidders
epf60a8a9

$1,697

ck1d924b9

$1,381

acf1514d0

$1,173

RastaJ

$1,099

jraa644dc

$990

bl3ea2a04

$977

LizTyler

$944

friedchickenfiend

$914

gb217b0dd

$815

se5bf863c

$762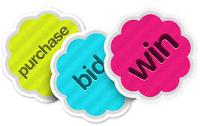 WE DID IT!
Friends of Broadway 2020 SPRING AUCTION
IT'S A WRAP
Many Thanks to all Donors, Bidders, Auction Team, Anyone who Helped in any way to build this campaign. We wouldn't have raised $40K without you!
COLLECT YOUR WINS!
Due to COVID-19 Safer-at-Home orders, many events & serivces had to be moved off the auction block. We are grateful to all our donors. Please see CLOSED ITEMS for our coronavirus casualties. If you had a bid on an affected item, it has been cancelled. You will not be charged.
All items in this auction are offered in good faith. We've done our best to monitor and revise our auction as needed. But it's a crazy time and everything is in flux.
Purchases through this platform are charitable contributions that are nonrefundable. That said, Friends of Broadway will work on a solution should an item you purchased becomes cancelled post-auction before the indicated expiration.
ITEMS DISTRIBUTION
Normally we schedule at least a week of Items Pick-Up at school after auction close. The current statewide school closures mean we are unable to have on-campus pick-up this time.
We want to get your winnings to you as quickly and efficiently as possible. All electronic gift cards and certificates will be emailed; other cards and certificates can be mailed or picked up by appointment; larger bulk items must be picked up.
In the past Friends of Broadway has covered the costs of mailing smaller items. This year, to maximize much needed funds we will be adding the at-cost expense of either USPS Standard or trackable USPS Priority Mail to auction wins needing mail delivery. You will have a choice of mail delivery or pick-up that follows COVID-19 safety guidelines.
Please Click Here to choose your Delivery Options: AUCTION DISTRIBUTION
Thank you for bidding with us! We appreciate your support of Broadway Elementary!
Stay Safe and Healthy, Everyone! XOX
Congrats to the Winners of our TOP ITEMS!