Auction Links
Top Bidders
jcalpro

$1,770

spark0131

$1,600

hee2d318f

$1,600

amd29c14f

$1,045

tg61723c0

$1,003

Flip21

$962

jeffray8

$677

Pandabear3

$660

jhc39ca17

$654

mortarman

$650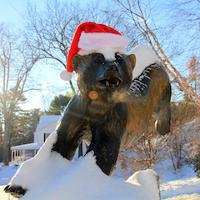 Bridgton Academy's Online Holiday Auction is Open!
Black Friday (November 29th) kicks off two weeks' worth of a bidding bonanza that allows you to find that one-of-a-kind item for everyone on your holiday list while helping to make all of the difference for today's Bridgton Academy students.
From sports tickets, to autographed memorabilia, homemade crafts, food, and once-in-a-lifetime experiences, Bridgton Academy's Tenth Annual Online Holiday Auction is shaping up to be our best yet!
So, spread the word, check out our items and get ready to "get your bid on" before our auction closes on December 8th. We hope we can count on your support!
Make Your Bid to Support Bridgton Academy!
Now is your chance to not only get all the great items you want but to do it knowing you are helping support our Bridgton Academy and our mission to educate young men for the rigors of college and beyond in a single postgraduate year.
At Bridgton Academy, we believe in young men. Our faculty, staff, and coaches forge the values of curiosity, community, sportsmanship, accountability, and excellence in our students. Our postgraduate program cultivates academic engagement, maturity, and character, and inspires students to become better men. It's the year that makes the difference.