Auction Links
Top Bidders
fz5276eb4

$295

bhj22

$245

cathdan

$230

arewethereyet

$210

NellieBrownsGhost

$210

bf7fb46d4

$205

xhf4e7e0d

$170

jg2c45986

$130

kd506fb71

$125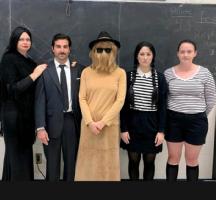 Auction Closed! Thank you for taking part!
Brown School's Teachers' Auction is now closed. Thank you all for taking the time to point, click and bid in order to support Brown School and Professional Development for our Brown School Teachers and Staff.
Congratulations to everyone who:
placed a winning bid
generously donated an item for auction
invited family, friends and community to make their bid to build a better world
Certificates will be sent home in a sealed envelope with your child next week!