Donate Cash
Auction Links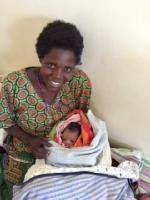 The Online Auction Closes Monday Night!
The Friends of Ruwenzori's End of 2019 Auction is open. The auction will run until December 9, 2019, 8 pm PT, with proceeds going to Friends of Ruwenzori Foundation to support salaries of health care workers in rural Uganda. Auction items range from fabulous lots of wine to unusual gift items guaranteed to delight and surprise. So, tell your friends, family, community. Let the bidding begin!
Make Your Bid to Support KIDA Hospital's Care for Children!
Now is your chance to bid on all the great items you want, and to do it knowing you are helping KIDA provide essential health care services to rural families.