The Online Auction is Open!
The KEHILAT SHALOM HOLIDAY AUCTION is now open. The auction will run from November 11, 2019 to December 10, 2019, with proceeds going to KEHILAT SHALOM in order to support our ongoing youth, community and congregational services. Auction items range from a vacation getaway to donated items guaranteed to delight and surprise. So, tell your friends, family, community. Let the bidding begin!
Make Your Bid to Support Kehilat Shalom. Where friends become family.
Now is your chance to not only get all the great items you want, but to do it knowing you are helping support our organization and mission.
INSTRUCTIONS FOR WINNING BIDDERS
Auction items can be picked up at Kehilat Shalom , 9915 Apple Ridge Rd., Gaithersburg, MD on Sunday, Deceber 15, 2019 from 3PM-6PM and Monday, December 16, 2019 from 10 AM - 2 pm. If you prefer an item to be mailed, the delivery expense will be added to your winning bid.
Featured Items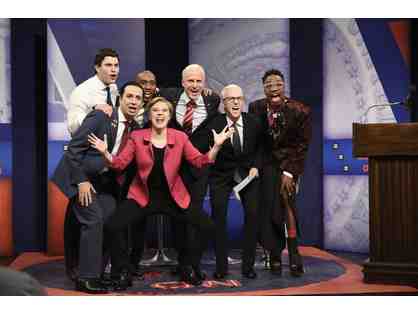 Saturday Night Live Dress Rehearsal, Feb. 8, 2020
BOURBON TASTING FOR 20 AND SLIDE SHOW IN YOUR HOME
One Week in Williamsburg Holiday Inn Club, 2 bedroom unit