Featured Sponsors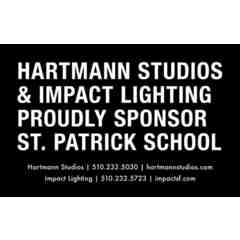 Hillary and Mark Guelfi- Standard Party Rentals and Impact Light
Auction Links
Top Bidders
NativeSF415

$970

mm22cb262

$712

Silberm

$581

turbo80

$500

roundrocket

$375

yukiko

$335

hm16dcbe1

$271

ln9ea58de

$270

StPatElise

$256

andrewtfoster

$225
The St. Patrick School online auction is open!
Please see below for Live Event updates.
The online portion of Havana Nights - St. Patrick School is now open. The auction will run from March 7, 2020 to March 21, 2020. Proceeds go to St. Patrick School in order to support our school and children's education. Auction items range from exotic vacation getaways to donated items and incredible parties for adults and kids - guaranteed to delight and surprise. So, tell your friends, family, community. Let the bidding begin!
Live Event Details
St. Patrick Families & Community,
After thoughtful consideration from Mrs. Hadsell & the faculty/staff of St. Patrick School, and consultation with Monsignor Padazinski and Marin Health and Human Services, we will be transitioning the Havana Nights Auction to an online-only event. All of the Live Event items you have previewed will be used at our 2020 Fall Auction. We thank you for your understanding, as the health and safety of our entire community is always of highest priority.
The online auction is STILL OPEN, and we will launch the Fund-A-Need, silent auction and classroom treasures online on March 21, 2020. Please continue to bid on the wonderful items donated to help raise money for our school.
And do not forget to purchase your raffle tickets! The raffle is still on, so click on the order ticket button above or submit your ticket information and payment to the school office. Details on how the raffle drawing will happen to be published soon!
Thank you,
2020 St. Patrick Auction Committee
For additional information, please visit the Marin Health and Human Services website.
Make Your Bid and Buy Your Raffle Tickets to Support St. Patrick School!
Now is your chance to not only get all the great items you want, but to do it knowing you are helping support our organization and mission.
Don't forget to also purchase your raffle tickets for a chance to win free tuition or a cash prize up to $10,000!! You can puchase your tickets by clicking on the "Order Tickets" button above or clicking HERE!