Disney II Educational Foundation's 12th Annual Disney II Auction – Bringing back the 80's
It is with deepest regret that we are postponing the auction event on Saturday.
The safety and wellbeing of the Disney II family is our top priority and with the unprecedented nature of the COVID-19 outbreak and the cancellations and limitations on large gatherings around the State and the nation, it is the responsible thing to do.
We will keep the online bidding open until 11 p.m., March 28, and we will contact winners directly. The live auction items will be auctioned when the event is re-scheduled.
Our hope and plan is to host the event once things are back to a normal routine and honor those who have already purchased tickets. Contact us directly with any questions. disneyiiauction@gmail.com
*************************************************
Get the Aquanet out of the back of your bathroom cabinet and fluff up that hair of yours, because the 80s are back…at least for the night. We'll be jamming with Duran Duran, Madonna and Cindy Lauper – Eddie and Jobo picked the playlist.
The cost includes food and drinks as well as all of the fun you can jam into four hours.
Remember, this is for a great cause – our children's education. This is an opportunity to gather as the Disney II community and meet each other; without the kids.
Please join us and spread the word. It's a fun time that only happens once a year.
Starting on February 28, 2020, Disney II Educational Foundation Inc. will be auctioning off a number of fun and unique items to bid on to raise money for our organization - and the more items we have the more money we can raise, so we're asking for your help.

Show your support by clicking on the "Donate Items" button to contribute to our catalog.

Give a little and get a lot in return.
Whether you have 1 item or 100 to contribute, your participation is an invaluable part of our fundraising efforts. By donating an item or service directly online, you'll be helping to raise money for our organization, and you'll receive a mention on our site that can link back to your own web page.
Live Event Details
Thu May 14, 2020
6:30 PM - 11PM CDT
Biagio Events and Catering 4242 N Central Ave, Chicago, IL 60634
Add to My Calendar
Get Directions
Become a Sponsor
Place your company's logo on our site that links back to your own web page and you could develop new business. We can track how often your logo is viewed and clicked to see just how many people are accessing your site.
For more information, email Tara at: disneyiiauction@gmail.com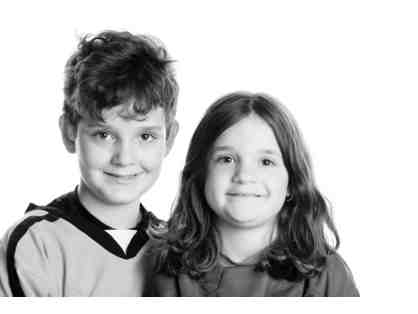 ABC Auction Portrait -Digital Copy of all Family Photos $75 (see description)