Featured Sponsor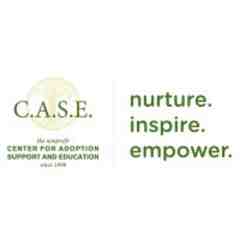 Bernard Family Foundation
Auction Links
Auction Rescheduled to October!
In light of the current health issues impacting our lives, it is with a heavy heart and full appreciation for the incredible support from each of our sponsors, donors and supporters, that the Center for Adoption Support & Education (C.A.S.E.) is rescheduling our Branching Out Gala & Silent Auction to Friday, October 16, 2020. The decision was made to ensure that we prioritize the health and well-being of all.
Your participation in October will fund critical operational support and reduces or waives the fees for families who cannot afford our mental health services. In 2019, C.A.S.E. served 640 clinical clients and their families, including 53 who received financial support. Thank you for your patience and understanding. Be sure to check back with us in October!
Live Event Details
Fri Oct 16, 2020
6PM - 10PM EDT
Columbia Country Club
7900 Connecticut Avenue | Chevy Chase, MD 20815
Add to My Calendar
Get Directions
Raising Awareness. Changing the Conversation.
Mistress of Ceremonies
Special Guest Speaker
Jimmy Wayne, New York Times bestselling author, awarding winning recording artist, advocate and former foster youth
Dr. DeRionne Pollard, President, Montgomery College, Maryland, Carnegie 2017 Academic Leadership Awardee, adoptive parent
Star of Adoption Awardees
Cocktails & Dinner | Live & Silent Auction | Raffle
These Great Items Still Available in October!