Featured Sponsor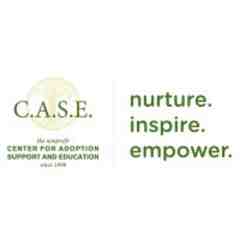 Bernard Family Foundation
Auction Links
Auction Opens October 7th!
Please join the Center for Adoption Support & Education (C.A.S.E.) VIRTUALLY for our Branching Out Gala & Silent Auction on Friday, October 16, 2020.
Your participation in October funds critical operational support and reduces or waives the fees for families who cannot afford C.A.S.E.'s mental health services. Support our "Fund-a-Family" appeal during our virtual gala and help families who could not otherwise afford therapy. In 2019, 69 C.A.S.E. clients and their family members benefitted from reduced fees. In 2020, the need is growing due to the pandemic and in just 7 months, 70 clients and their family members received financial assistance thanks to generous donors like you.
Be sure to check back often as we continue to update items for the auction!
Live Event Details
Raising Awareness. Changing the Conversation.
Special Guests
Jimmy Wayne, New York Times bestselling author, awarding winning recording artist, advocate and former foster youth
Dr. DeRionne Pollard, President, Montgomery College, Maryland, Carnegie 2017 Academic Leadership Awardee, adoptive parent
Star of Adoption Awardees
Live & Silent Auction | Raffle
These Great Items Available in October!