Donate Now
Top Bidders
npgrandma

$1,145

flygirl67

$1,074

tkd0ae165

$1,023

mn066d080

$743

jpeec75a2

$692

aj9d3e768

$608

2legit2quit_1215

$606

TheHidekZoo

$565

jcd36bc0c

$495

je37b9303

$411
Welcome!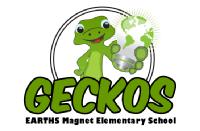 Update your Credit Card before you place your first bid!
How do I get my items? Auction items will be available for pick up a a personal residence in Newbury Park after the auction closes on May 27th. Don't worry, we will adhere to all social distancing guidelines. Pick up times are as follows:
Friday, May 29th 4-6:30pm

Saturday, May 30th 10am-12:30pm
What if I bid on an item and the business does not re-open? If the business of your winning item does not re-open, please contact EARThS PTA and we will refund you the amount you paid for the item.
How will teacher experiences be handled? Teacher, Campus Supervisor, Life Science Lab and Principal experiences/excursions must be redeemed by Winter Break of the new 20/21 school year. It will be the responsibility of the teacher and the winner to schedule the activity won.
ABC License # 9587196
Show your support by clicking on the "Donate Items" button to contribute to our catalog.
Whether you have 1 item or 100 to contribute, your participation is an invaluable part of our fundraising efforts. By donating an item or service directly online, you'll be helping to raise money for our organization, and you'll receive a mention on our site that can link back to your own web page.
Become a Sponsor
If you or your organization would like to become a sponsor please complete our simple form and we will contact you.