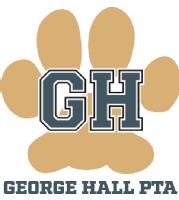 George Hall PTA's "Auction in Place"
Until Sunday, May 24th at 5PM, George W. Hall School PTA will be auctioning off a number of fun items to bid on to raise money for our school.
The PTA planned to host an auction event in March before Shelter in Place orders were put into place. Many generous companies and individuals donated items to help raise money for our school. We are offering a selection of those items that may be useful to you, your families, and our community over the coming months.
Please enjoy checking the items and be mindful of details (e.g., delivery information, SIP availability) and applicable expiration dates. Unfortunately we cannot accept returns at this time. We have worked to comply with SIP guidelines and cite clear expirations dates where items may be accessible in the future, but cannot guarantee how and when health orders will change in the coming year.
Also, to bid, you must register.
Question? Email us at PTAFundraisingGeorgeHall@gmail.com.
Thanks and enjoy!