Live Event
Fri Jun 5, 2020
6PM - 9PM EDT
Donate Now
ArtsWestchester's Online Auction Coming Soon...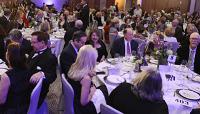 Are you interested in sought-after experiences, fantastic trips, and luxury items that are not available anywhere else? Then make your selections from the ArtsWestchester gala online auction. Bidding begins on October 1, 2020 and ends online on Tuesday, November 17, 2020 at 9:30pm.
When you bid, the Arts thrive!
All proceeds support the programs and services of ArtsWestchester that benefit everyone in Westchester, particularly in underserved communities.
Your participation helps ArtsWestchester and it helps you!
Donate an item or service and have online visibility thru November 21, 2020!
To donate a high-quality item and PUT YOUR COMPANY IN THE SPOTLIGHT, just click the "Donate Items" button. You will reach an audience of over 500 affluent guests who will attend the spectacular ArtsWestchester Gala on Saturday, November 21st.
Donating an item or service online is quick and easy, and you'll be acknowledged on the ArtsWestchester website with your logo and a link back to your website.
Shipping
Please check the item you are bidding on carefully if you are planning to have it shipped to you. Some items will NOT be available for shipping. We do not ship ART, liquids, furniture, bulky or fragile items. If you are unsure of shipping availability, please ask before placing a bid as bids are binding.

We ship ONLY Priority Mail, shipping rates start at $7.00 per item.
Become a Sponsor
If you or your organization would like to become a sponsor please complete our simple form and we will contact you.