Featured Sponsor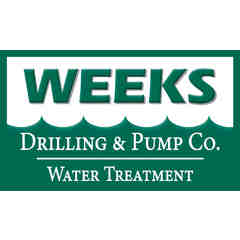 Weeks Drilling and Pump Co.
Auction Links
Top Bidders
cplaura1976

$1,530

jsfrantz

$690

ei3cdc679

$570

gk60d632c

$287

kd59d1599

$205

dw85cbacc

$195

nk6126e49

$180

ak105d86b

$175

kg7fb1b9c

$170

eweacb95f

$165
Auction Aweigh
Presented by Conservation Works
Join us from October 3rd - October 24th when Auction Aweigh will be live. Feel free to browse our auction catalog and see what enticing deals we have for you. Then, treat yourself to a personal gift, steal a deal on a vacation getaway, or maybe even find the perfect holiday gift for that tricky in-law. All proceeds go to supporting Conservation Works' environmental impact activities. Together, our small changes can make for a BIG impact.
Don't see anything you like or just not interested in bidding, but still want to support Conservation Works and our programs?
About Conservation Works
Youth environmental education and ACTION is the cornerstone of Conservation Works, but we do even more--for over 20 years Conservation Works has been partnering with local businesses, organizations, youth groups, and the public to make a difference in our communities. Our work includes youth taking direct action through programs like "Bee Patches" pollinator habitat planting and "Rain Catchers? water conservation efforts as well as community efforts to fight climate change, build fire resiliency, and promote conservation stewardship. We are very proud of our youth programs where we are helping strengthen communities that need it most by mentoring youth leadership and building job skill-sets for the future. Our youth programs are helping build the leaders of tomorrow, as we present STEM (science, technology, engineering, and math) training through learning essentials of pollinator habitat, water conservation, greenhouse gas controls, and community science mobile applications while instilling a sense of purpose to make a difference.
Thank you to our Sponsors