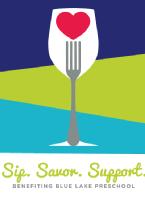 Support BLUE LAKE PRESCHOOL!
After a canceled springtime fundraiser, Blue Lake Preschool was forced to discover other creative ways to feature our exciting silent auction items. Here, you will find over 140 generously donated items from shops, businesses, hotels and services valley-wide.

In 2019, BLPS made over $49,000 from its annual Sip, Savor and Support fundraiser held at the Orchard in Carbondale. Money from this event has been used to support many exciting projects that continue to enhance the school: the kitchen installation, the expansion of the Rockin Raccoon room, increased summer programming and additional buses for preschool field trip transportation to name a few.

As we continue to pivot our programming and childcare service to our community based on our ever-changing circumstances, we are so grateful for our generous families, past and present.
Give a little and get a lot in return.