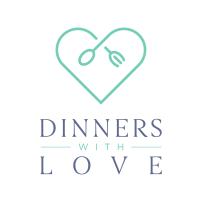 The Online Auction is Open!
What Will You Win?
Dinners With Love is a network of hospice agencies, restaurants, and volunteers who provide free meals to hospice patients and their families free of charge. We'e at 19,500 meals and counting, and we need your support to keep growing and serving.
Because we can't gather in person for our annual Comfort Food for a Cause celebration this year, we're bringing the auction to you.
Thanks to the generosity of DWL's friends and supporters, you'll find some fantastic items.
Get your holiday shopping started early!
Buy your partner something special just because!
Keep your teenager busy with a metal detector!
Bid on some antique china
Enjoy many local Vermont-made items, including cutting boards, maple syrup, firewood, and a wooden bowl
Dinners With Love programs have restarted in most locations, and we need your support to ensure the program can continue to sustain and grow in Vermont and beyond. We're at 19,500 meals and counting!
If none of these items strikes your fancy (or you get outbid), we welcome cash donations too.
Note: Items will be available for pick up in the Middlebury/Brandon area of Vermont. Shipping for smaller items is included. For larger and heavier items, we appreciate your assistance with shipping costs.
Good luck!
Thank You to Our Sponsors
We appreciate the generostiy of the following businesses and organizations. We couldn't do it without them (and you!).