The Online Auction is Open! Our Live Event is coming soon.
The online portion of 36th Annual Wine and Cheese Festival is now open. The auction will run from September 16, 2020 to October 2, 2020 at 3 p.m., with the live event taking place on October 2, 2020 at 7:30 p.m.
Proceeds go to KAREN ANN QUINLAN CHARITABLE FOUNDATION INC in order to support our Hospice Mission. So, tell your friends, family, community. Let the bidding begin!
Live Event Details
The Friends of Karen Ann Quinlan Hospice are pleased to invite you to the 36th Annual Wine and Cheese Festival 2020 - Your Virtual Experience. This year the event will be held virtually to ensure everyone's safety.
On Friday, October 2, 2020 you may pick up your Virtual Wine and Cheese Festival Experience from Burke's Wine & Liquors located on 6 Sparta Avenue in Sparta between the hours of 12 Noon and 7 p.m. Head home to unpack your custom reusable, three bottle wine tote. Inside you will find two rare curated bottles of wine, 1 red and 1 white, chocolates, and sweet and savory salame with natural white cheddar cheese.
Then tune in to "Let's Chat Wine" with Sommelier Jon Hartlage to explore the unique qualities of the featured wines.
Tickets can be purchased at: KarenAnnQuinlanHospice.org/WC2020
Each Wine and Cheese Virtual Experience Package cost $100 and is packaged for two to enjoy.
Make Your Bid to Support Karen Ann Quinlan Hospice
Featured Items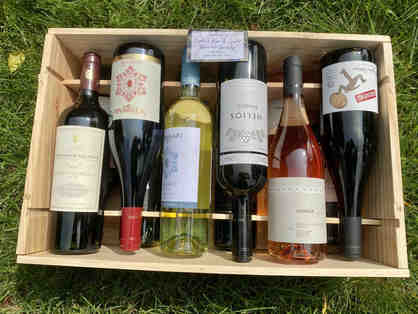 Wine Box #1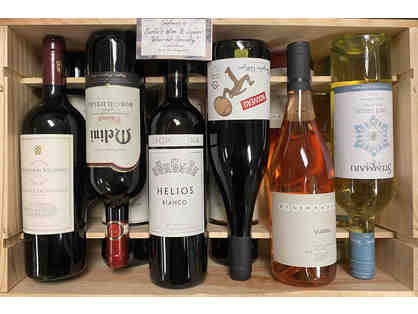 Wine Box #2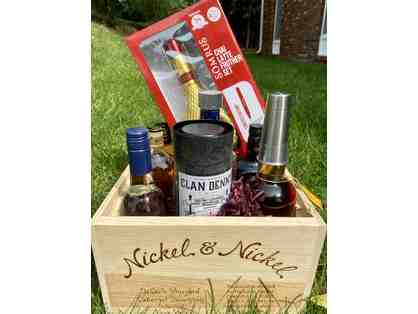 Spirits Box