Featured Sponsors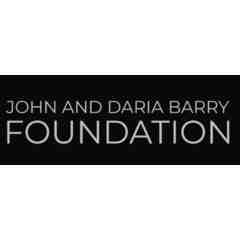 John and Daria Barry Foundation
Donate Cash
Auction Links
Top Bidders
nfa8f80bf

$850

jr68a31c4

$500

kh8628b4a

$500

mtmeltzer

$500

cb62be8af

$405

kimkinnyc

$400

jf45f2bfc

$315

tm97b8af3

$300

kh8423efa

$300

readler

$250

Welcome to the 9th Annual Lotus Ball Silent Auction!
Welcome to the Silent Auction bidding portal for the 9th Annual Lotus Ball, benefiting Maya's Hope. We are so excited to present to you this year's Silent Auction, featuring various companies across the nation! There is something for everyone! Through this portal, all guests can browse the array of items we will be offering, and can also make a direct monetary donation to Maya's Hope!
At the end of the night, when all the glitz and glamour has faded, we like to remind our generous donors and guests that what we do here is save lives. Maya's Hope, our host committee, and every single one of our volunteers are dedicated to improving the quality of life of orphaned, impoverished, and special-needs children on a global scale. Whether providing funding for loving caregivers, vitamin-rich formula, or access to quality medical care, Maya's Hope improves lives, one child at a time!
From all of us at Maya's Hope, we would like to say "Thank You" for helping us make miracles happen all over the world. Tonight's event could not be possible without our attendees and donors, including every company featured in this year's Silent Auction. Again, thank you!
Live Event Details
Maya's Hope is hosting its 9th annual gala, the Maya's Hope Virtual Lotus Ball, on Wednesday, November 18, 2020.
This year is especially extraordinary, as we invite you to join us from your home! We are working hard to make sure that this social hour will be impactful - and fun! This is an opportunity for all of Maya's Hope's sponsors to get together - this pandemic has affected so much, but it has not affected our hearts.
Together, we can make an enormous difference as we join together from all over the world. We really look forward to seeing you there!
General Admission: $100.00 | Sponsorship opportunities starting at $500.00
Gala Chairs: Elle Erickson and Michael Meltzer
The Lotus Ball supports the efforts of Maya's Hope to improve the quality of life of orphaned, impoverished and special needs children around the world.
The evening will once again be hosted by Maya's Hope's MC extraordinaire, Andy Peeke, and entertainment will include celebrity cameos, musical performances, and the Extreme Magic of Eric Wilzig! With your generous heart, bid in our silent auction which features retail goods, spa and vacation packages, and much more.
Online bidding for the Silent Auction begins at 12:00 PM on Wednesday, November 11th! Feel free to get a head start on your bidding in advance of the event! The fun continues at 8:00 PM on Wednesday, November 18th, when the Lotus Ball begins, and the auction will conclude at 12:00 PM on Wednesday, December 2nd.
Have fun and good luck!
Keshia Melton
2020 Recipient of the Michael T. Meltzer Award of Service
Keshia Melton is a Registered Nurse from New Zealand. She completed her Bachelor of Nursing in 2009. Keshia is passionate about improving the lives of orphans and children with disabilities in Ukraine. She has been involved with Maya's Hope for 6 years and has traveled to Ukraine in 2014, 2015, 2017 and 2019 to meet with our partners and expand our reach within Ukraine. Keshia is Maya's Hope's Ukraine Program and Social Media Manager. She volunteers several hours of her time every week to help bring awareness to the children in our program.
Keshia is 2020's Michael T. Meltzer Award Honoree for all she has done for Maya's Hope.
Thank you, Keshia!
A few of our favorites...