Welcome to Blossom Hill's For the Love of a Child Online Auction!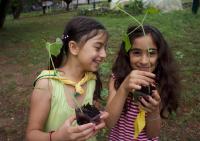 Starting today, Tuesday, February 16, 2021, Blossom Hill will be running its online auction with a number of fun and unique items to bid on. Please bid in support of innovative programs that transform the lives of children who have grown up in the shadows of conflict and war.
Show your support by bidding on all of your favorite items and packages. Follow these three easy steps:
Shop our items - do all your shopping from the comfort of your home or wherever you happen to be!
Place your bids on your favorite items - put in your max and the system will bid for you.
Share the auction link with friends.
The auction will run from February 16 througn Tuesday, February 23, 2021, closing at 9 pm EST sharp!
Please join our family of supporters for the love of a child!
The Blossom Hill Team
P.S. If you wish to make a direct, tax deductible donation, visit our website here.