Donate Cash
Auction Links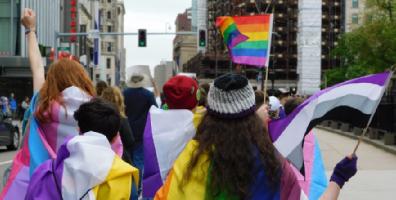 Support LGBTQ+ youth at OUT MetroWest's Spring Auction!
Thanks to the generosity of our community, OUT MetroWest is auctioning off dozens of amazing items. From art to gift cards to services and more, there's something for everyone! Your auction purchases support OUT MetroWest's programs for LGBTQ+ youth.
Each year, hundreds of LGBTQ+ and ally youth in the MetroWest Boston area benefit from OUT MetroWest's free, supportive programs. More than a dozen times each month, youth connect with supportive peers and life-changing adult role models, thanks to your support. More than half our participants are transgender and non-binary, and more than a quarter are Black, Indigenous, and youth of color.
Because OUT MetroWest is a 501(c)(3) nonprofit organization, bids above the value of a given item are tax deductible as allowed by law--so bid early, often, and high to support LGBTQ+ youth!
Your bid supports LGBTQ+ youth! Auction closes Sat. May 8.
Click on "View All Items" above to see the fantastic assortment of items available! Please note that some items can be sent electronically or via USPS to the winner, while others will need to be picked up at our Framingham location. Please read the individual item details to learn more.
Here are just some of the amazing items that are available!