Auction Links
Top Bidders
mjae855a8

$3,150

cm510a35c

$900

ewb155668

$900

elc91000a

$900

Pmfdds

$775

nunyabidniss

$726

ir9065619

$500

ef531875f

$500

ram67

$435

Mrmedoes

$425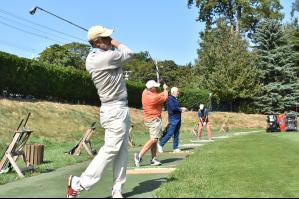 Welcome to the Auction for the ArtsWestchester Ralph Martinelli Memorial Golf Outing on Monday, June 14th, 2021
Whether or not you play, you can shop our auction...not just golfing items! The auction opens Monday, May 3rd at 8am - Get ready to bid! All proceeds benefit the programs and services of ArtsWestchester.
Live Event Details
Mon Jun 14, 2021
10:30 AM - 8PM EDT
Wykagyl Country Club
1195 North Ave, New Rochelle, NY 10804
Add to My Calendar
Get Directions
ArtsWestchester Ralph Martinelli Memorial Golf Outing at Wykagyl Country Club
Be part of this popular annual outing held at Wykagyl Country Club, one of the most prestigious golf courses in the northeast. Rich in history going back to 1916, Wykagyl has been dubbed "The Cradle of the PGA."
This outing is named in honor of the late Ralph Martinelli, a valued friend of the arts, an avid golfer, and the President & Publisher of Westchester Magazine. His generosity lives on through his family and friends who support ArtsWestchester.
Golfers enjoy playing the championship course followed by cocktails on the terrace, awards, and great camaraderie. All proceeds benefit ArtsWestchester and the 200 local arts organizations it supports which have been severely hit by the pandemic.
Schedule for the day:
10:30 am Registration & Continental Breakfast
11:30 am Barbeque Lunch on Terrace
12:30 pm Shotgun Tee-off
5:30 pm Cocktail Reception
Support ArtsWestchester!
ArtsWestchester is the leading provider of cultural programs and services in the county. Founded in 1965, its mission is to provide leadership, vision and support to ensure that the arts are available, accessible and diverse in Westchester County.
Chances are, if you or your children have gone to a local exhibition or performance, or participated in an arts class or workshop, your lives have been touched by ArtsWestchester. ArtsWestchester is the most important funder of arts and culture in the county, distributing $1.2 million annually through grants and supporting creative industries which generate an annual economic impact of $172 million for the county.
In response to the current crisis, ArtsWestchester has pivoted to numerous online offerings to keep the arts alive and to continue its mission as the community?s connection to the arts.
Learn more about ArtsWestchester 501(c)3 nonprofit at:www.artswestchester.org/who-we-are
Place a bid and show your support ... Fabulous prizes!!