Donate Now
Top Bidders
wh06e57da

$3,000

77Eagles

$2,200

dw00b0cff

$2,000

jm3919935

$1,325

jk52c9620

$885

gd1a944ea

$790

tjbmh

$647

hutchil

$590

ccc44e4c3

$525

sec50da6a

$500
Ending 10pmET Tonight!
Bid now and support our Important Constitution Education Programs!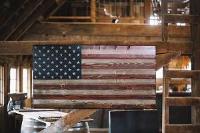 Constituting America is auctioning off fun and unique items to bid on to raise money for our important Constitution Education programs - and the more items we have the more money we can raise, so we're asking for your help.

Show your support by clicking on the "Donate Items" button to contribute to our catalog. It's never too late to add an auction item! Think of VIP Tours, a week at a vacation home, antiques, collectibles - any treasure you can part with! We will link back to your webpage and promote your organization!
Funds raised through your generous auction item donations and bids provide
needed funds for our important Constitution Education programs:
George Washington - We Are All Americans - School Speaking Program
"We The Future" Contest
90 Day Online Studies of founding documents (coming soon: The Declaration of Independence)
Contest Winner Promotion (their winning Constitution-themed songs played on the radio; PSA's on TV; films entered and accepted into film festivals)
Click here for a special report on all your generous gifts and bids make possible!
The best means of forming a... virtuous, and happy people will be found in the right education of youth, George Washington wrote to a friend in 1784.
With your support today, Constituting America will continue to fulfill that vision over the year ahead.
SHIPPING NOTE: Free shipping on ALL Items! Yes, even the large heavy items! All items will ship by June 15 unless otherwise notified.
Remembering Our Beloved Mollie McCreary
We dedicate this auction to the memory of our treasured friend and online auction coordinator, Mollie McCreary. Mollie worked for Constituting America from 2014 to just a few weeks before she passed. Mollie was a dear friend to us all at Constituting America as well as to our wonderful donors, who make our Constitution Education programs possible. Mollie used to say: "We have the most wonderful donors. I just love them all."
Click here to visit our website's memorial page to Mollie and leave your remembrances of Mollie.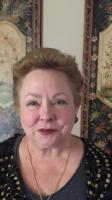 Mollie McCreary, Beloved Constituting America Friend & Auction Coordinator, 2014-2020
No Time To Bid? Make A Gift To Fund Our Programs!
2021 has been a tough year for nonprofits, but thanks to your generous support, we have been able to expand our reach and impact through new, innovative, remote programming and social media outreach, reaching students where they are!
Your gift of:
$500 will fund a Constitutional Chat, with hosts and guests diving deep into a relevant Constitutional topic.
$1,500 will sponsor a day of Constitution Presentations at a school
$2,500 will sponsor a promising young winner of our "We The Future" Contest
$5,000 will help launch our upcoming 90-Day Study exploring the Declaration of Independence, founding principles, as well as the lives, struggles, and sacrifices of the Founding Fathers.
You - as a generous donor - are the wind beneath our Constitution Education programs' wings!
Click here to donate through Bidding For Good and help us make our goal!
Click here to donate through our website!
Click here to donate through PayPal!
Become a Sponsor
If you or your organization would like to become a sponsor please complete our simple form and we will contact you.