Featured Sponsors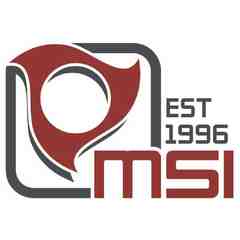 MSI
Donate Cash
Auction Links
Top Bidders
eo3a3a56c

$877

jmcff5662

$555

hs52833b2

$385

knae35339

$365

nh6c9059c

$337

ss3a3aefa

$265

jc792129b

$214

Par50

$212

ap7f099d4

$190

vse9bec1f

$160
Welcome to the Bishop Marshall School
Annual Spring Fundraiser!
HERE'S TO YOU, VERMONT! BASH 2021 virtual silent auction is now open. Our auction fundraiser will run from May 07, 2021 to May 15, 2021, with proceeds benefiting tuition assistance plus our band, art, math, technology, and physical education programs.
What truly makes Vermont so incredible?
Is it the copious amount of covered bridges, dairy cows, and Ben & Jerry's ice cream?
Well, yes it is!! But, there's also so much more...
We are inviting you to enjoy all the wonders and joys that make up these three little words- "Made in Vermont." Today, we celebrate the products, experiences, art, and food plus the businesses that make them possible.

We are all so blessed to call the Green Mountain State our home!

Come and bid with us on some fabulous Vermont-themed auction items!!!
Make Your Bid Count to Support Bishop Marshall School!
Now is your chance to not only get all the great items you want, but to do it knowing you are helping support our beloved school and mission.
BJAMS strives to educate children of all faiths to achieve academic excellence, challenging them to fully develop their God-given talents with commitment to truth, compassion, self-discipline, and love for all, in accordance with the teachings of the Catholic Church.
Together, our teachers, staff, parents, and students strive for this excellence. They believe in the culture of our school and live the foundation that is built daily.
If you would like to support the school, but do not wish to participate in the auction. Please consider a monetary donation. You may donate through the DONATE CASH tabs on the right or at www.bjams.org.
Disclaimer- Winners are subject to any shipping cost. Winners are subject to a 5% performance fee per item and a 2.5% transaction fee per item.
Thank you to our BJAMS Family Business SPONSORS!! We appreciate your support!!