Donate Cash
Auction Links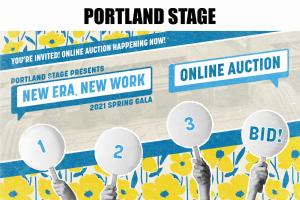 Welcome! Beginning at 5:30PM on Sunday, May 2, 2021 Portland Stage Company will be auctioning off a number of fun and unique items to bid on to raise money for our organization.
Bidding will close at 11:59 pm on Wednesday, May 12, 2021.
All proceeds from the auction and donations will go to support programming and development of our NEW WORK initiatives.