Top Bidders
townbiz

$600

vsa48c343

$420

vc5f75004

$105

jsal

$100

dg008de4f

$55

ad41d21c1

$48

jea25062d

$35

ah12e5bf2

$30
Auction closed! Thank you for your participation!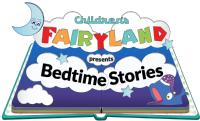 If you're seeing this page, the Bedtime Stories auction has concluded and was a great success!

Thank you for supporting Children's Fairyland. With your help, we can continue to offer a wonderful place where children can create, imagine, play, and learn. Big thanks to everyone who placed a bid (winning or otherwise) and invited family, friends and community to make their own bids to build a better world
For all our winners, look for your items to come in the mail in a few weeks! We'll get them out to you as soon as possible.
The Auction May Be Gone, But Our Mission Goes On!
Even though our auction has ended, our organization and our mission have not. We would greatly appreciate your continued support in terms of time, effort and funding, and will do our best to keep you up to date on future activities.