Auction Links
Top Bidders
lmb716bf2

$1,850

ped88ee38

$1,825

nehalis

$1,800

at3e6805b

$1,800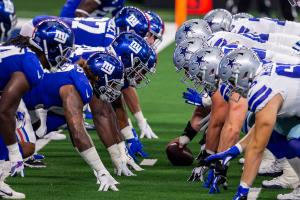 One Time Only Auction
Watch these arch rivals take eachother on in a

LUXURY SUITE

at MetLife Stadium (suite 3-51)
New York Giants vs. Dallas Cowboys
December 19, 2021 at 1:00 pm
And if that's not enough, a special Giants guest will be visiting you during the first quarter (can't tell you who, that's a surprise!). Other surprises are planned, as well!
Tickets are sold in blocks of 4. Round up your friends so that you can be the winning bidder and root on your favorite teams from a luxury suite! with stadium food and one parking plass included in each block.
This is a limited time auction, don't miss out, bid now and score!