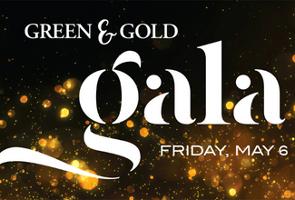 Let the bidding begin!! The Friends of Lane online auction is open!
Starting on April 29, 2022, Friends of Lane will begin auctioning off a number of fun and unique items to bid on to raise money to benefit Lane Tech - and the more items we have the more money we can raise, so we're asking for your help.

Show your support by clicking on the "Donate Items" button to contribute to our catalog.

Help make this year's Green & Gold Gala and Auction better than ever!
Ways you can help:
Support a local business and Lane by buying a gift card from a favorite local business. Give the gift card to Friends of Lane to auction off! Win-win!

Are you a season ticket holder or have a vacation home?

Donate tickets to a event or a weekend away!

Own a business?

Donate an item or gift card! Or become a sponsor.
Have a great wine or spirits collection, cigar collection, or a maybe a piece of art or jewelry or something else just collecting dust? Donate an item to the auction!
Host a parent party! Maybe a wine or beer tasting, a cooking class, or sip and paint experience? Maybe you belong to a golf club? Or own a nail salon? Or store? Host a party there. The possibilities are endless! Have fun with friends, meet new parents and support Lane! Email Anne.Stockton@FriendsofLane.org with questions or ideas for your parent party.
Volunteer to help with the event!
Together WE can make a difference for our students!
Live Event Details
Fri May 6, 2022
7PM - 11PM CDT
Rockwell on the River
3057 North Rockwell Street Chicago, IL 60618
Add to My Calendar
Get Directions
Friends of Lane Presents the...
THE Party of the Year!
The Green & Gold Gala is Lane Tech's largest parent-driven, community fundraising event! Its success provides support for programs not funded by CPS; including teacher grants, modernizing Lane's aging facility and adding security upgrades to keep students safe. We invite you to join Lane's amazing community at the Gala.

~Schedule of Events~
6:00pm ~ New Incoming 7th Grade & Freshman Parent Welcome Reception with Principal Edwina Thompson Enjoy cocktails, passed hors d'oeuvres and more. This is a special new parent welcome reception for incoming 7th grade and freshman parents.
7:00pm ~ Let the Festivities Begin
Delicious Tasting Stations
Wine, Beer & Cocktails
Exclusive Reserved Seating for VIP Ticket Holders
Last Chance to Purchase 50/50 Raffle Tickets
Last Chance to Purchase Mirror Raffle Tickets
Mini Live Auction Featuring Student Art
Live Student Performances
8:30pm ~
Brad Blumenthal of Enegy Productions takes the Stage
Heads or Tails
Raffle Winners Announced
A Word from Principal Thompson
Live Auction
World Premier: Lane Student Video
Paddle Raise
and More!
9:30pm ~ Dancing & Celebration!
11:00pm-1:00am ~ After Party at Metropolitan Brewing Next Door!
Wear your party shoes and join us for late night pizza sponsored by Bartoli's, libations and dancing!
~The Venue~
Rockwell on the River is located on the scenic North Branch of the Chicago River. Formerly a manufacturing complex, this unique building features a dramatic venue with over 16,000 square feet of the main event space with an additional 3,000 square feet of river deck and staging areas. The architectural details from top to bottom include high lofted double bow truss ceilings, skylights, exposed brick and timber construction. It's a stunning venue for a stunning event!


~Parking/Transportation Information~
Rockwell on the River does NOT have guest parking. You are strongly encouraged to utilize a rideshare service such as Lyft or Uber, cab it or take public transit. We want everyone to have a FUN and SAFE evening! The parking lot at Lane Tech, less than one mile north of the event, will be made available to guests.


~Buy Tickets Here~
We strongly encourage you to purchase your tickets early, as we expect to sell out and tickets may not be available the night of the event! Upon arriving at Rockwell on the River, all guests will check in and register to bid.
*Save time at check in by registering all guests and logging into your Bidding for Good account to verify account and credit card information.*
*Please note, a 3.4% processing fee will be added to your transaction.
Green Ticket Package $115 Includes non-alcoholic beverages*, tasting stations, dessert and entertainment
Gold Ticket Package $150 Includes beer & wine*, tasting stations, dessert, and entertainment
Lane Tech VIP Package $200 Includes open bar, tasting stations, dessert, and exclusive reserved seating at tables of ten. Table seating guaranteed with the VIP package ONLY. When purchasing a VIP ticket, please note if you would like to sit with friends by including their names in the designated box at checkout.
*Change your mind? No problem! Upgrade your ticket from the Gold Package to the Open Bar ticket for $50 or from the Green Package to the Open Bar ticket for $85 when you check in at the gala.
Gold Staff/Teacher Ticket $75 Includes Tasting Stations, Dessert and Beer & Wine. If you would like to purchase a Gold ticket for a teacher, you may designate a specific teacher in the description box. If your designated teacher already holds a purchased ticket, your teacher ticket will then be placed into a general lottery for all remaining teachers who would like to attend the event.

After Party Ticket $40 After Party 11:00pm-1:00am at Metropolitan Brewing right next to Rockwell on the River. Wear your party shoes and join us for late night pizza sponsored by Bartoli's, libations and dancing!
~Early Bird discount prices before March 15th~
$100 for Green Ticket Package

$135 for Gold Ticket Package

$175 for LT VIP Ticket Package
~Late Bird price increases after April 22nd~
$125 for Green Ticket Package
$160 for Gold Ticket Package
(LT VIP not avilable)
ONLINE TICKETS SALE WILL END WHEN THE EVENT SELLS OUT, OR BY MAY 6 AT 8 PM.
TICKETS WILL BE AVAILABLE AT THE DOOR ON THE EVENING OF THE EVENT, SPACE PERMITTING.

Please bid with your heart & bid generously! Support one of the top high schools in Illinois!
~Raffle Tickets~
Friends of Lane 50/50 Raffle ~ $25 each or 5 tickerts for $100

The prize is 50% of the money taken in through raffle ticket sales. The other 50% is donated to benefit all students through Friends of Lane!

*Winner need not be present*
Purchase Raffle Tickets Here
Mirror Home Gym Raffle ~ $100 each or 3 tickets for $275

The ultimate home gym that actually looks great in your home! With the most workout variety, the world's best trainers and the largest library of workouts, you will enjoy over 10,000 classes on demand, 50+ genres and new live classes daily. Its sleek, slim design takes up only two feet of space- making MIRROR the smart home gym you'll actually want to show off. THIS could be YOURS! *Winner need not be present*

This prize includes:

The MIRROR

MIRROR Stand

MIRROR Lens Cap

MIRROR Heart Rate Monitor

MIRROR Fitness Band Pack

Lululemon Reversible Mat 5mm

Lululemon Loop It Up Mat Strap

Lululemon Lift & Strengthen Yoga Block Lululemon Double Foam Roller Mini

Standard Warranty

Package valued at $1695
Purchase Raffle Tickets Here

*Save time at check in by registering all guests, logging into your Bidding for Good account to verify account and credit card information, and arrive with a fully charged battery on your mobile device.*
Please make sure your billing information is correct, so that any awarded items are processed correctly by following the directions below.
1- Select "My Account" in the top right corner
2- Select "Credit Cards" on left panel - Here you add a new card or update an old card with new expiration date. IF YOU ADD A NEW CARD, YOU CAN NOT DELETE THE OLD CARD UNTIL YOU REASSIGN YOUR ACTIVE BIDS TO THE NEW CARD.
3-To reassign active bids, go to "My Bids" on left panel and reassign each bid to a new credit card.
*For all purchases that require shipping, the credit card on file will be charged a shipping fee.

~Thank You To Our Business Sponsors~
~Thank You To Our 2022 Gala Sponsors~
<
Become a Sponsor
BUSINESS SPONSOR LEVELS AND BENEFITS

Platinum: $10,000+
All Friend, Bronze, Silver and Gold benefits, plus:
Maximum exposure through Western/Addison banner (75,000+ people/day), social media posts, email blasts (4,000+ people/week and 5,000+/month)
6 Green & Gold Gala Tickets
Logo Listing and link in Monthly Friends of Lane Newsletter (5000+ people)
Champion Plaque by the Lane Tech main office or listing on outside marquee
Friends of Lane Dedicated promos on Social Media
Gold: $5,000 - $9,999
All Friend, Bronze and Silver benefits, plus:
Logo and link in weekly Friends of Lane e-blasts (4,000+people)
Semi-annual, personalized promotional e-blast (you provide content)

Silver: $2,500 - $4,999
All Friend and Bronze benefits, plus:
Logo on Street Banner on Addison or Western Ave with Logo (75,000+ people/day)
Annual, personalized promotional e-blast

Bronze: $1,000 - $2,499
All Friend benefits, plus:
Name/logo listed on Friends of Lane website with link
Logo featured on Lane Tech Gala Banner along Western Avenue

Friend: $500 - $999
Friend benefits include:
We Support Lane window cling for your business - or eButton for your website
Acknowledgement in Friends of Lane Social Media - Facebook, Twitter and Instagram
Become a Sponor Today! More info here!
Featured Items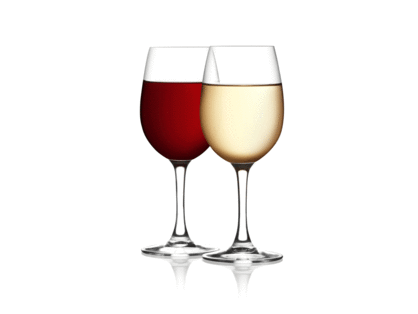 Glass of Wine Monthly for One Year at The Book Cellar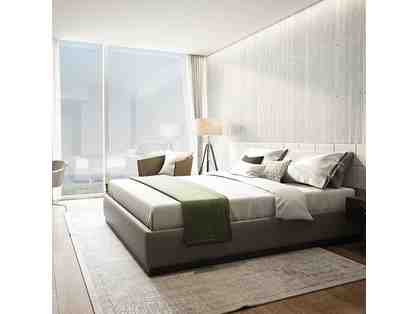 Stay and Play at Midtown Athletic Club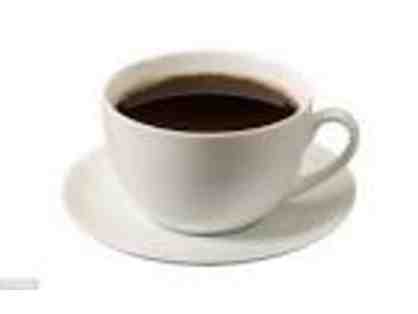 Weekly Cup of Coffee for One Year at The Book Cellar