Featured Sponsors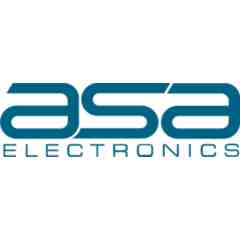 ASA Electronics
Auction Links
The Online Auction is Open! Our Live Event is coming soon.
The online portion of A Night at the Movies is now open. The auction will run from August 15, 2022 to November 4, 2022, with the live event taking place on October 25, 2022. Proceeds go to SCHOOL CITY OF MISHAWAKA EDUCATION FOUNDATION INC in order to support (YOUR MISSION). Auction items range from exotic vacation getaways to donated items guaranteed to delight and surprise. So, tell your friends, family, community. Let the bidding begin!
Live Event Details
Tue Oct 25, 2022 5:30 PM -
Wed Nov 30, 2022 9PM EST
Dahnke Ballroom
Notre Dame Campus Student Center
Add to My Calendar
Get Directions
Join u

s for "A Night at the Movies!"




Tuesday, October 25
The Mishawaka Education Foundation will be hosting its 10th Annual Growing the Future Dinner/Auction to be held in the beautiful Dahnke Ballroom on the campus of Notre Dame.

The evening will transport you on the red carpet to the movies through sights and sounds from classic films to movie icons from the Golden Age of Hollywood all while bidding on an array of unique items to support the mission of MEF.
Proceeds from this year's event will benefit the Performing Arts Department at Mishawaka High School.
Be sure to get your

ticket

so you don't miss out on this year's gala event! Click the ORDER TICKET button to get your ticket today!
VIP reception (Wine & cheese reception sponsored by Shady Creek Winery)

Cocktail reception

Dinner

Live, mobile and online silent auction

Views of Touchdown Jesus, the Fighting Irish Football Field and other scenic views of the Notre Dame campus

Free parking MAP

Movie Trivia

Wine Pull

Gift Card Fun

and a live "ASK" to help Mishawaka High School Performing Arts
Make Your Bid to Support (YOUR MISSION or ORGANIZATION)!
Now is your chance to not only get all the great items you want, but to do it knowing you are helping support our organization and mission. (ADDITIONAL INFORMATION ABOUT YOUR ORGANIZATION OR MISSION).