Donate Cash
Auction Links
Top Bidders
24Bidder

$627

ripatrick

$354

1stbobalu

$333

ns75e9c68

$288

jc3e7b70e

$253

kd0a51e9d

$245

hb310192a

$195

msk1701

$193

sfccbaa96

$179

sp3b71ccd

$173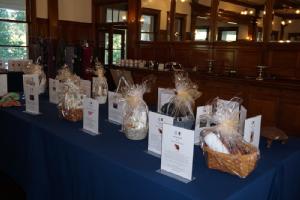 The Online Auction is Open!
The Beacon Charter Schools Virtual Gala and Silent Auction is now open. The auction will run from April 28, 2022 to May 24, 2022, with proceeds going to Beacon Charter Schools in order to support the construction of new science labs. Auction items include donated items guaranteed to delight and surprise. So, tell your friends, family, and community. Let the bidding begin!
Thank You to Our Amazing Sponsors!
$2,500 - "Elizabeth Blackwell" Virtual Gala
and Auction Segment Sponsors
BankRI
Navigant Credit Union
$1,000 - "Louis Pasteur" Sponsors
AllState
Athena's Home Novelties
BankNewport
Thomas Dickinson
Teresa Jenkins
Wade Richmond
Soucy Insurance Agency
$500 - "Rosalind Franklin" Sponsors
AAF CPAs
HomeLoan Investment Bank
Northeast Investment Group
R&B IT Solutions
$250 - "Lab Assistant" Sponsors
Brule, Nault, & Hainley, PC
Central Falls Firefighters
Dean Bank
Dr. Day Care
Mark & Elaine Gederman
Hunter Insurance
NEANA
Pawtucket Credit Union
Woonsocket Police Union IBPO Local 404
Woonsocket Rotary