Donate Cash
Auction Links
Top Bidders
jd0ce443d

$1,325

np2d50d47

$700

rs8b116f9

$510

lz0c671ee

$507

jslev9

$467

cra31e647

$395

ms51d0758

$330

wse374b7a

$325

ap22cc7c7

$295

rad89af88

$290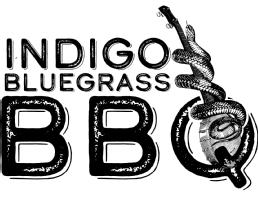 Welcome to the Indigo Bluegrass BBQ 2023 information site!
Starting January 12, 2023, the Indigo Bluegrass BBQ will be auctioning several unique items to raise money for the important work of the Orianne Center for Indigo Conservation, culminating with the live Indigo Bluegrass BBQ on Saturday, February 11, 2023.
Bidding in the auction will only be available via the online tool. You will need to register your credit card or debit card in order to participate. We will not be accepting checks or cash for payment.
The live event will be held at the Orianne Center for Indigo Conservation, parking is only available at the Cassia Community Center at 29245 Florida Highway 44, Eustis, Florida 32736. From the Cassia Center, we'll shuttle to the event in Zoo vans driven by our insured and talented education teammates.
We'd love for you to join the fun! Your support helps to save a species!

Please use the buy tickets button to purchase your tickets to the live event (limited seating)! You'll enjoy amazing Bluegrass music and a great BBQ, as well as a special tour of the Orianne Center.

Your support is greatly appreciated!
Live Event Details
Sat Feb 11, 2023
12PM - 4PM EST
Orianne Center for Indigo Conservation, parking only available at the Cassia Community Center
29245 Florida Highway 44, Eustis, Florida 32736
Add to My Calendar
Get Directions
Date: February 11, 2023
Time: 12 Noon to 4 PM
Place: Orianne Center for Indigo Conservation in Eustis, FL
Tickets are required for entry