Auction Ends Sunday Evening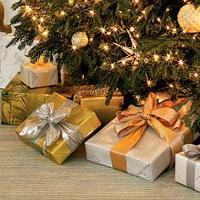 Place your bids now! The auction runs through this Sunday, December 4 with proceeds benefiting all St. Xavier students.
It's easy to tell friends and family about X-Travaganza's Holiday Online Auction. You can refer a friend with the click of a button.
Special note to returning participants: Don't forget to update your profile with current credit card information!
Special note for NEW participants: If you are a new participant and have no existing relationship to St. Xavier High School, we ask that you understand when we request additional information in order to process your sale. No items will be mailed to buyers who have not participated in the past and/or are non-St. Xavier participants, until payment has been verified by the payment processor. We regret that we have to add this delay on purchase delivery, but incidence of fraud with online auctions for charities has increased in the last few years.
Category Closing Times on Sunday, December 4:
8:00 p.m. Dining, Food and Catering, Family Fun and For Your Pet
9:00 p.m. Auto, Home and Garden, Spa and Fitness and Shopping
10:00 p.m. At Your Service, College, Collectibles, Electronics, For Her, Sports, Uniquely X and Buy It Now
Closing and Pick-up Procedures for Winning Bidders
Winning bidders will receive e-mail notification at the conclusion of the auction.

The credit card that you chose to register will be charged.

All items must be picked up at St. Xavier High School in the Advancement Office, Doyle Conference Room, which has a separate entry. Enter the school from View Place and drive along the north side o

f the building toward the theater. Look for signs directing you to the Advancement Office entrance. Parking is available directly across from this entrance.
Pick-up is Friday, December 9, 2022 from 7:30 a.m. to 4:30 p.m.
Buyers who request that their item be shipped will be billed for shipping.

As with all auction items, ALL SALES ARE FINAL. No exchanges or refunds.

Please be sure to check your item description and/or certificate for expiration dates or restrictions.