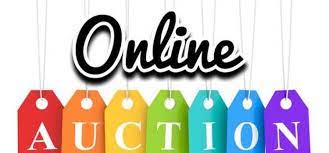 The NCSF Spring Online Auction is Open!
The NCSF Spring Auction is now open. The auction will run from March 15, 2023 to March 31, 2023, with proceeds going to the Fox Cities United Way.
Items may be seen in the Rework bay, except for the Radios, they are in Stores and one is available for viewing there.
If any of these items can be used in the facility, please let John Ahles know right away and he will get the item pulled from the auction.
Let the bidding begin!