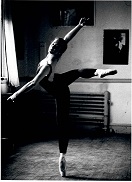 The Online Auction is Open!
The North Shore Civic Ballet 2023 Holiday Auction is now open. The auction will run from November 17, 2023 to December 8, 2023, with all proceeds going to North Shore Civic Ballet.
We are offering a fabulous collection of items, including restaurant gift certificates, handmade items, Marblehead memorabilia and so much more. So browse and bid knowing that not only are you getting a good deal, you are helping to support the art of dance in the Marblehead community.
We are once again collecting coats and childrens' pajamas for donation to Lynn Economic Opportunity (LEO). Items can be dropped off at our offices at 115 Pleasant Street, Marblehead, MA.
North Shore Civic Ballet
What Does Your Contribution Support?
The money raised by NSCB is used for performances, education, and scholarships. Recently, as part of our association with Lynn Economic Opporitunity (LEO), we provided several scholarships to children who would otherwise not have the means to experience the dance world. These scholarships cover not only classes but also dance wear.
Here is what LEO posted on their Facebook page:

Our partnership with Marblehead School of Ballet has become a point of pride for our community. This year we had three little primas who were invited to dance on full scholarship. Dance heals! It gives our babies an hour of pure freedom and joy! Each dancer is fitted for ballet shoes and gear, what a moment. We get a lot of support with basic needs but the extras are HUGE cup fillers!
About NSCB
NSCB is a not-for-profit dance company that has been providing performances and arts education to the Greater Boston community for more than 40 years. Founded in 1974 by Paula K. Shiff (artistic director) and Florence C. Whipple (associate director), NSCB has gone on to become the home to an ever-changing group of talented dancers made up of both seasoned professionals and aspiring young dancers.
The level of choreography and technique is far above what one would expect from a small company, where students are taught to enjoy and appreciate the process of learning how to dance. Rarely does one find such a dance company outside large cities, and we think NSCB is truly something of which our community can be proud.
NSCB continues to plan exciting dance seasons with new repertoire throughout the year. Help support dance, art, culture and the community by supporting your local organization.
To learn more about the North Shore Civic Ballet or Marblehead School of Ballet, please visit our website at :
http://marbleheadschoolofballet.com/the-company/