Win a dream family vacation while supporting Neighborhood Parents Network
NPN connects a diverse community of families by providing support and resources designed to solve the challenges of parenting in Chicago. NPN helps families to find childcare, research schools, navigate developmental differences, and get parent-to-parent advice. NPN is a 501(c)(3) non-profit organization. Learn more at http://www.npnparents.org.
Enter the sweepstakes!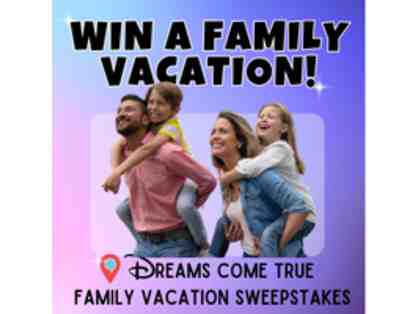 Dreams Come True Family Vacation Sweepstakes
Priceless

View Item

6d 14h