November 23 to December 13, 2009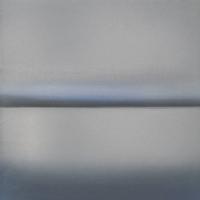 Auction now closed
We're now processing the almost 100 winning bids received during the course of this year's auction. It is immensely gratifying to have received such a generous show of support and to have been able to engage with everyone, bidders and donors, in such a spirited and playful way.
In the coming months we will create an online space in which to display some of the items from the auction that will continue to be available: everything from the "Love" and "Appearance and Emptiness" tshirts to fine art, services and calligraphies. And Shambhala Sun Foundation prints will continue to be available year-round at http://shambhalasun.com in the Online Store.
Thank you again for your generous support in 2009.
The Shambhala Sun Foundation and its Purpose
The Shambhala Sun, the most widely read Buddhist-based magazine in North America, and Buddhadharma: The Practitioner's Quarterly, an in-depth journal of Buddhist teachings, are now published by the Shambhala Sun Foundation--an independent non-profit operating in the United States and Canada. The Shambhala Sun Foundation has a deep commitment to presenting the perspectives of all genuine Buddhist traditions through its publications and other ventures.
Our sponsors and donors ARE the auction and we thank them profoundly for their generosity.