Auction Links
Top Bidders
ak0633e80

$2,350

The San Diego Museum of Art's mission is to inspire, educate, and cultivate curiosity through great works of art.
Providing a rich and diverse cultural experience, The San Diego Museum of Art houses some of the world's finest art. Located in the heart of Balboa Park, the Museum's nationally renowned collections include Spanish and Italian old masters, South Asian paintings including the Edwin Binney 3rd Collection of Indian paintings, East Asian art, American art, and Modern and Contemporary paintings and sculptures. The Museum regularly features major exhibitions of art from around the world, as well as an extensive year-round schedule supporting cultural and educational programs for children and adults. At The San Diego Museum of Art, exhibition text is always in English and Spanish.
The San Diego Museum of Art is located at 1450 El Prado in Balboa Park, San Diego, Calif., 92101.
General Information: (619) 232-7931 Group Sales: (619) 696-1935
Website: http://www.sdmart.org
Twitter: @SDMA
Instagram: @SanDiegoMuseumofArt
Facebook: http://www.facebook.com/TheSanDiegoMuseumofArt
Own your own Gibson Les Paul Guitar!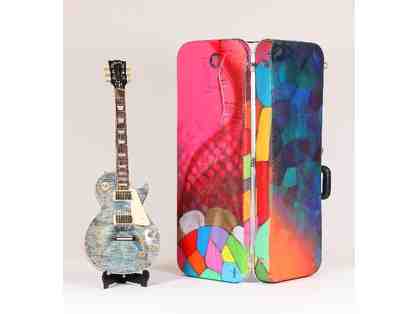 2015 Les Paul Traditional Gibson Guitar