Auction Links
Top Bidders
nge286665

$604

jsfrantz

$313

rwfe82cad

$310

js405b49d

$250

pb52d64c1

$200

bwmoser

$191

vm50a21ed

$185

DanielleLF

$177

es73e7b65

$165

vkc297136

$132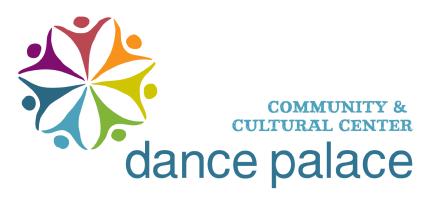 Dance Palace Community & Cultural Center is having an online auction!
November 28 - December 11, 2017
The Dance Palace Online Auction is open!
Place Your Bid.
Whether you're looking for something unique for yourself, searching for a gift for a special someone, or looking to add a little adventure to your life, you're sure to find something in our auction. Every bid helps support our cause.
Tell Your Friends.
The success of this online auction depends on spreading the word to as many people as possible. We need your help. Please Refer a Friend and encourage them to participate so they don't miss a single moment of the fun and excitement.
The Dance Palace Community & Cultural Center, a membership-based non-profit organization located in Point Reyes Station, supports the local community by providing a wide variety of educational, recreational, cultural and community services, such as:
Sponsoring, co-sponsoring or underwriting over 480 classes per year: including dance, yoga, Pilates, aikido, meditation, Zumba, adult choir, Baby Gym, senior lunch, concerts, and theater performances.
Providing free meeting space for about 360 meetings per year, including for local non-profits, ESL classes, personal support groups, and government agencies.
Subsidizing a vital local pre-school by charging very little rent for their space.
Providing over 75 scholarships for low-income children to attend our summer camp and after school programs.
It's not too late to donate!
We are auctioning off a number of fun and unique items to bid on to raise money for our organization - and the more items we have the more money we can raise, so we're asking for your help.

Show your support by clicking on the "Donate Items" button to contribute to our catalog.

Give a little and get a lot in return.
Whether you have 1 item or 100 to contribute, your participation is an invaluable part of our fundraising efforts. By donating an item or service directly online, you'll be helping to raise money for our organization, and you'll receive a mention on our site that can link back to your own web page.
Become a Sponsor
Place your company's logo on our site that links back to your own web page and you could develop new business. We can track how often your logo is viewed and clicked to see just how many people are accessing your site. Contact us at (415) 663-1075 x 101 or at info@dancepalace.org.