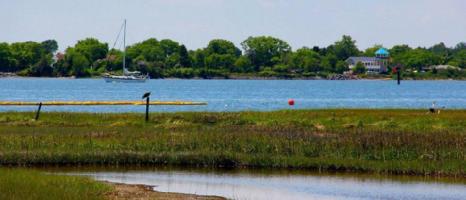 Catch of Cape May at Home 2020 Online Auction
2020 marks the 25th anniversary of the Nature Center of Cape May as a NJ Audubon Center. We are pleased that you can join us in celebrating this milestone by participating in the event and our online auction.
All proceeds of the Catch of Cape May go to furthering our mission of bringing an appreciation for nature to children and adults alike throughout the year. This year more than ever we are turning to nature for solace, and we must make preserving natural areas a priority.
The NJ Audubon Nature Center of Cape May teaches children and adults about the joys of nature through a variety of programs, including summer camps. We provide scholarships for the children of Coast Guard families to attend camp. This year we have created Bridges to the Natural World: Camp Quests 2020-a program that families can do in their own space at their own pace.
This year, we have opened Camp Quest scholarships to the children of all Military and First Responder families. Your auction bids and donations will help support this effort.
There are so many ways to support the NJ Audubon Nature Center of Cape May!
Please bid early and bid often! Register to bid at the top of this page.
Winning bidders will be contacted following the end of the auction. We will ship items that can't be picked up. Experiences will be arranged via email. Please note, shipping fees may be added onto the final total upon checkout for physical items.
You can also support us by making a donation here or supporting the Fund the Need options available.
Thank you so much for your support!
Here are just some of our unique auction items: