Talent Night Tickets Available Now!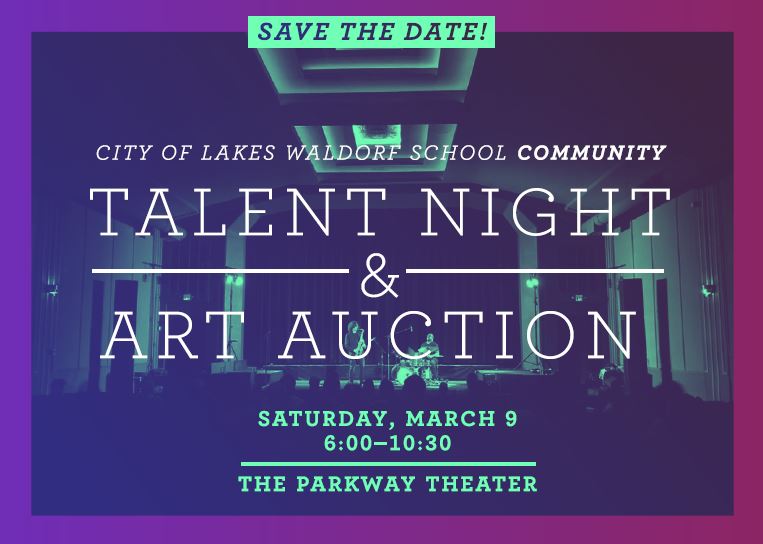 Our first-ever Community Talent Night and Art Auction is coming up on Saturday, March 9, from 6:00 – 10:30 pm!
To purchase tickets, please click the "Order Tickets" button at right.
Tickets are $15 pre-sale, and $20 after March 1. This is an event you won't want to miss! Purchase your tickets today!
If you have any questions please contact Kitty O'Brien, Marketing, Communications, and Events Coordinator, at kitty@clws.org.
This event is a fundraiser for the school. All proceeds help us continue to provide exceptional education to our 293 students in preschool through 8th grade. Thank you for supporting City of Lakes Waldorf School!
Pre-Register for the Event!
Don't already have a BiddingForGood account? Save time at the event!
When & Where
The Parkway Theater
4814 Chicago Ave Minneapolis, MN 55417
Sat Mar 9, 2019
6PM - 10:30 PM CST Add to My Calendar
Get Directions