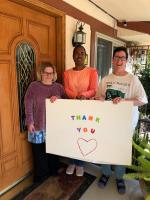 The Online Auction is Open!
The Respite Inn's 1st Annual Silent Auction is now open. It will close on Saturday, November 3, 2018 at 12 PM PST.
Proceeds support The Respite Inn in offering respite services to adults with developmental disabilities and supporting families by giving them periodic breaks from care-taking.