Donate Cash
Auction Links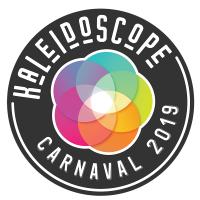 Carnaval 2019: Kaleidoscope!
Shine a light on STEAM education in West Virginia!

Second-Chance Auction!
Even if you missed out on the party - you can still help support the mission! Second-Chance Auction is open NOW!
THE MISSION Carnaval raises money for the Clay Center and The Charleston Ballet's ongoing operations and education programs.
THE EVENT At the 9th annual legendary fundraiser, prepare to be wowed and surrounded by vibrant colors and exciting patterns. The beauty of the kaleidoscope comes alive when it is illuminated. On February 2nd you helped shine a light on STEAM education in WV
Amazing entertainment in multiple venues within the Clay Center, delicious food and fabulous drinks, received complimentary valet parking, and bid on incredible auction items...only at Carnaval!
YOUR IMPACT For children across West Virginia and throughout the region, the Clay Center is much more than just a place for fun and entertainment. With science and art exhibits, films, planetarium shows, performances, hands-on workshops and interactive demonstrations, the Clay Center is uniquely positioned to offer STEAM education. This intersection of the arts with the STEM fields of science, technology, engineering and math bridges the gap between artistic creativity and scientific innovation.
For 62 years, The Charleston Ballet has helped dancers develop valuable skills like teamwork, accountability and discipline of the mind and body by working with guest artists, master teachers and choreographers from around the world. In addition, thousands of children attend special student performances of the Ballet each year.
Since its inception, Carnaval patrons have raised over $1.2 million dollars. This is YOU!