Items Still Available!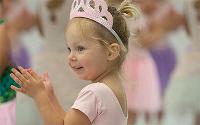 Our main bidding session has ended and we are so grateful for your support.
We still have some wonderful items and classes that are available at a "buy now" rate through November.
We are also still fundraising through the end of November and would love more donations towards our Fund-in-need.
If you have an item to donate and are happy having us offer it at a "buy now" rate, feel free to reach out. You can use our "donate item" button or contact MDT.
Stay tuned for more information on when and how to pick up any items you have won.
Thank you for bidding and making our fundraiser a success!
Thank you to our many donors and sponsors! We are so appreciative of your generosity.
Fund-A-Need: 6 New Ballet Barres
We are raising money to help MDT purchase 6 new ballet barres. Donate by clicking here.
Become a Sponsor
If you or your organization would like to become a sponsor please complete our simple form and we will contact you.