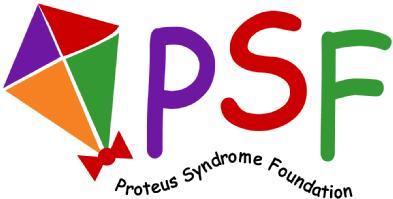 Cheers Liquor Mart Presents:
The Swing for Sunshine Charity Auction
benefiting the Proteus Syndrome Foundation.
Thank you for "attending" Cheers Liquor Mart's Swing for Sunshine online auction benefiting the Proteus Syndrome Foundation (PSF).
This auction is in conjunction with our golf tournament that we host each year to raise money for the PSF. The Proteus Syndrome Foundation, a 501c3 not-for-profit organization, is dedicated improving the lives of Proteus patients by funding AKT1 research. The PSF provides family support in the form of education and networking individuals living with Proteus syndrome with other families and medical professionals.
You will find many unique, one of a kind items to bid on in this auction. Also, due to the nature of our business we are able to offer extremely rare, limited, allocated whiskeys for your bidding pleasure!
Happy Bidding!
Here is some information about the event!

The Auction will be held from Sunday, June 19, 2022 beginning at 12pm and will remain open for one week, closing at 7:00pm on Friday, June 24. The event will be held online only.
Here are some Frequently Asked Questions:
Registration: This year, registration is not necessary. Anyone may visit our auction site. You WILL need to sign in to make a bid.
Need help? Please email Kim at kim@cheersliquormart.com
I would like to make donation instead of purchasing an item. Is that possible? Yes, and thank you! You can also donate from the home page of the auction by clicking the donate button on the right side of the page. Thank you for your support!
Payment Options: Guests can pay for items and/or make a donation using all major credit cards.
How will I know if I won something? We think you will like the Bidding for Good website. It allows you to make bids in advance - up to a certain level that you determine, OR you can continue to visit the page regularly and make a bid. You will be notified by email if you are outbid, and also if you win the item at the conclusion of the auction. Please watch your junk/spam folders for updates from Bidding for Good about the auction!
What are the automated bid increments? We will be using automated bid increments. Automatic increments are set by default. If you leave the Bid Increment field blank when creating an item, the system will default to these increments. The automatic increments are designed to increase gradually as the leading bid increases.
When can I pick up my item(s): Items can be picked up at Cheers Liquor Mart, 1105 N. Circle Drive, Colorado Springs, CO 80909 following the auction on these dates:
Tuesday - Thursday, June 28 - June30 : 10am - 5pm
Special arrangements can be made by emailing kim@cheersliquormart.com.
If you are out of town and have purchased items that can be mailed, we will mail those to your address. Mailed items will come with an additional shipping charge. The item description will note if the item can be shipped.
Please note - if you purchase alcohol from our auction: Please make arrangements to pickup from Cheers. Must be 21 years old to purchase alcohol. Special arrangements can be made by contacting kim@cheersliquormart.com
Where can I see an auction item listing: You are in the right place! Click on BROWSE ITEMS (blue button right under our logo). Please note that the item list is constantly being updated as items continue to come in steadily, and we could possibly get new items during the auction. So keep checking our lists!
We would like to make a donation of an item or experience. Is it too late? Not at all! Please contact us at kim@cheersliquormart to discuss. Or you can donate directly through the auction website by clicking the Donate Items button. (Please note that Cheers does reserve the right to decline items that may not be appropriate.)
Additional Questions- We know there is a lot of information here, so please don't hesitate to contact our events team at kim@cheersliquormart.com. You can also learn more about Proteus Syndrome at our webpage: https://www.proteus-syndrome.org
Thank you for your support of the Proteus Syndrome Foundation!
All proceeds from this auction will go directly to support the families living with Proteus syndrome and to help promote research into finding the cure.
Become a Sponsor
Place your company's logo on our site that links back to your own web page and you could develop new business. We can track how often your logo is viewed and clicked to see just how many people are accessing your site.