Donate Cash
Auction Links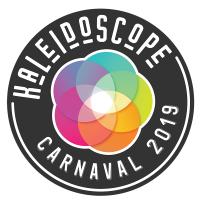 Carnaval 2019: Kaleidoscope!
Shine a light on STEAM education in West Virginia!
Want a sneak peek of a few fabulous auction items?
THE MISSION Carnaval raises money for the Clay Center and The Charleston Ballet's ongoing operations and education programs.
THE EVENT At this 9th annual legendary fundraiser, prepare to be wowed and surrounded by vibrant colors and exciting patterns. The beauty of the kaleidoscope comes alive when it is illuminated. Join us on February 2nd and shine a light on STEAM education in WV
Enjoy amazing entertainment in multiple venues within the Clay Center, partake in delicious food and fabulous drinks, receive complimentary valet parking, and bid on incredible auction items...only at Carnaval!
YOUR IMPACT For children across West Virginia and throughout the region, the Clay Center is much more than just a place for fun and entertainment. With science and art exhibits, films, planetarium shows, performances, hands-on workshops and interactive demonstrations, the Clay Center is uniquely positioned to offer STEAM education. This intersection of the arts with the STEM fields of science, technology, engineering and math bridges the gap between artistic creativity and scientific innovation.
For 62 years, The Charleston Ballet has helped dancers develop valuable skills like teamwork, accountability and discipline of the mind and body by working with guest artists, master teachers and choreographers from around the world. In addition, thousands of children attend special student performances of the Ballet each year.
Since its inception, Carnaval patrons have raised over $1.2 million dollars. This is YOU!
Live Event Details
Order Tickets
Sat Feb 2, 2019
7:30 PM - 11:30 PM EST
Clay Center for the Arts & Sciences of WV
1 Clay Square Charleston, WV 25301
Add to My Calendar
Get Directions
Only at Carnaval!
- Entertainment in multiple venues throughout the Clay Center
- Complimentary valet parking
- Delicious food & drinks all evening
- Fabulous auction (bid from anywhere!)
- Surprises around every corner!
Check out the Facebook page for exciting updates!
The auction opens on January 25, 2019!
Help us reach our goal!
Starting January 25, 2019, Clay Center and The Charleston Ballet will auction off a number of fun and unique items to bid on to raise money for our education programs.
The more items we have, the more money we can raise - so we're asking for your help!
Interested in donating? Please contact Maria Belcher, Donor Relations & Events Specialist at mbelcher@theclaycenter.org or 304-561-3521
The Fine Print: Tickets are non-refundable. Must be 21 to purchase tickets and attend
Thank you to our Sponsors & Hosts!
THANK YOU TO OUR HOSTS:
ANONYMOUS
JB & MARYCLAIRE AKERS
JODIE AKERS
CHRIS CALLAS & BETH AMANDUS
KRISTIN & ANDREW ANDERSON
ALISA BAILEY
NICK & ANNE BARTH
BORRIS FORENSIC ACCOUNTING
BRANDON BREEDLOVE
DRUE SMITH & TYLER BROWNING
KATHY A. BUSH
BOB & SARA BUSSE
EMMA BUSSE
ANDREW & CHRISTINA BYRD
MOORE CAPITO FOR WV
ZACH CHITTUM
GLENNA CLUTTER
RACHEL COFFMAN
JEREMY NELSON & RICHARD COREY
JEN WOOD CUNNINGHAM & ADAM CUNNINGHAM
JOHN F. DASCOLI, PLLC
DINSMORE & SHOHL, LLP
TIMOTHY & RACHELLE DUNLAP
DR. & MRS. MICHAEL O. FIDLER | CLAY CENTER MEDICAL SOCIETY
DR. MICHELLE FOSTER, THE GREATER KANAWHA VALLEY FOUNDATION
SCOTT & SARA FRESHWATER
CLAIRE BARTH & GOV GRANEY
LLOYD & TRINA JACKSON
KAY CASTO & CHANEY PLLC
DR. MICHAELA LEFFLER
ROB BASTRESS & BLAIRE MALKIN
MEG MARTIN
BECKY MCCORMICK AT BLISS SPA AND SALON
MOUNTAIN STATE ORAL AND FACIAL SURGERY
JASON PIZATELLA
RODNEY LOFTIS & SON CONTRACTING
BRAD M. ROWE
PETE & MISSY RUDDLE
CHEF PAUL SMITH
SPRY EVENT PLANNING
DR. AND MRS. MATTHEW AND CARI STOVER
MR. & MRS. STUCHELL
To join this generous group, please contact Director of Philanthropy,Nichole Koenig.
Call 304-561-3532 or email nkoenig@theclaycenter.org.